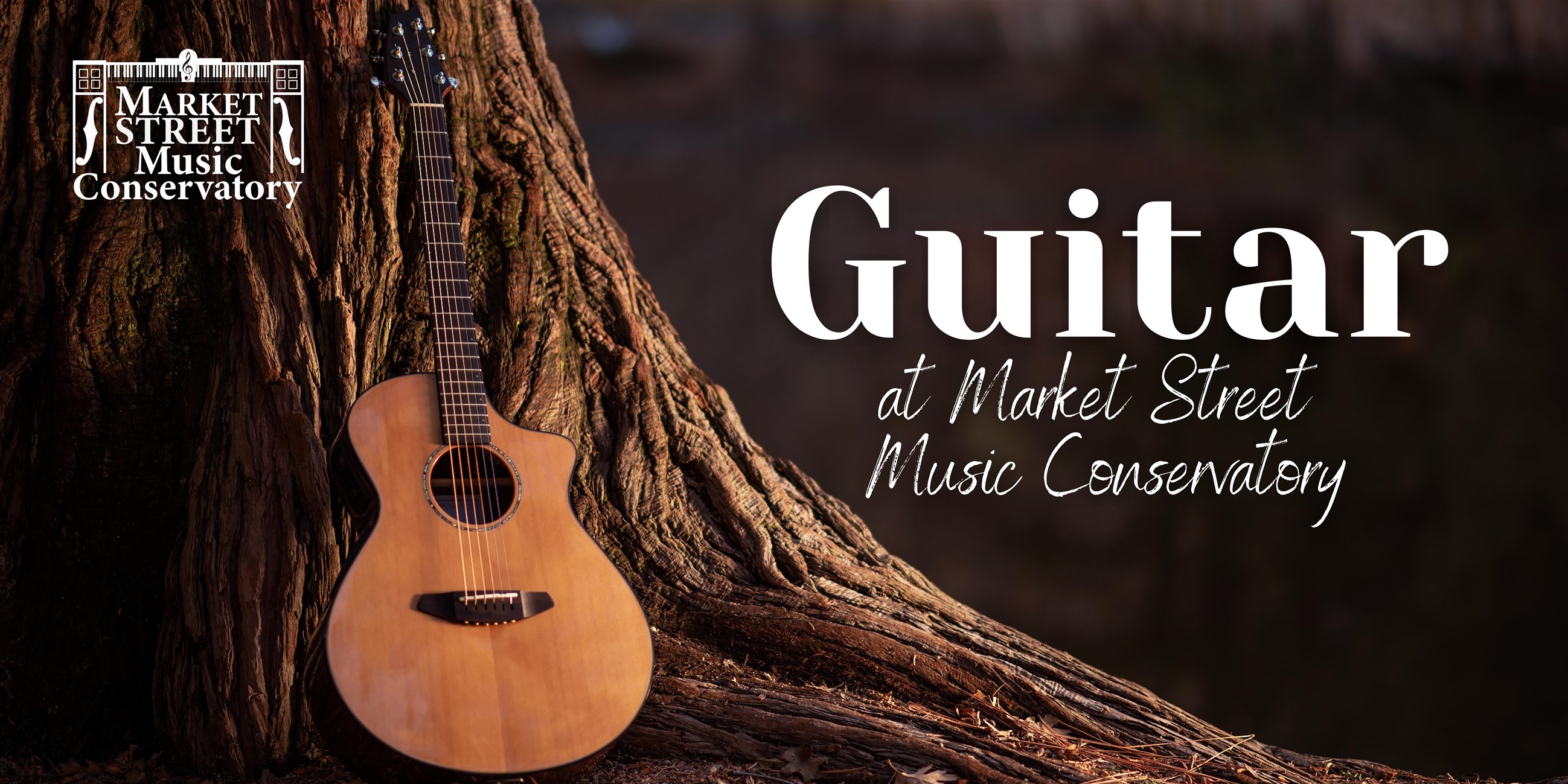 MSMC's guitar department is here to explore your unique musical ambitions. Whether it be musical styles such as classical guitar, strumming and rhythm, or electric guitar, we'd love for you to begin your guitar journey here at Market Street Music Conservatory.
We currently have three guitar instructors, Michael Arnold, Corryne Shaw, and João Vitor David.
Guitar with Corryne Shaw
Lessons with Corryne Shaw consist of a hybrid of ear training, memorization, chords/strumming, and learning the treble clef with tablature. Corryne believes each student should be well rounded in their playing. She also believes it is important to craft each lesson to meet the individual student's learning needs, along with developing their particular musical style. Corryne has also added Ukulele and Mandolin to the private lessons she offers here at MSMC.
Ages: Corryne has worked with and taught musicians of all ages and musical abilities and backgrounds. She begins guitar lessons with students as young as 5 years old, and has several adult guitar students as well.
For more information, you can email her directly at cshawmsmc@gmail.com
Tuition
Tuition for weekly 30-minute private lessons is $330 for an 11-week term. Tuition will be prorated for students enrolling after the term has begun. Please see the Student Policies page located in the Information and Policies section for the payment schedule and a discount opportunity!
Faculty
Michael Arnold, Instructor (Bass Guitar)
Corryne Shaw, Instructor (Guitar, Mandolin, Ukulele)
João Vitor David, Instructor (Classical Guitar)