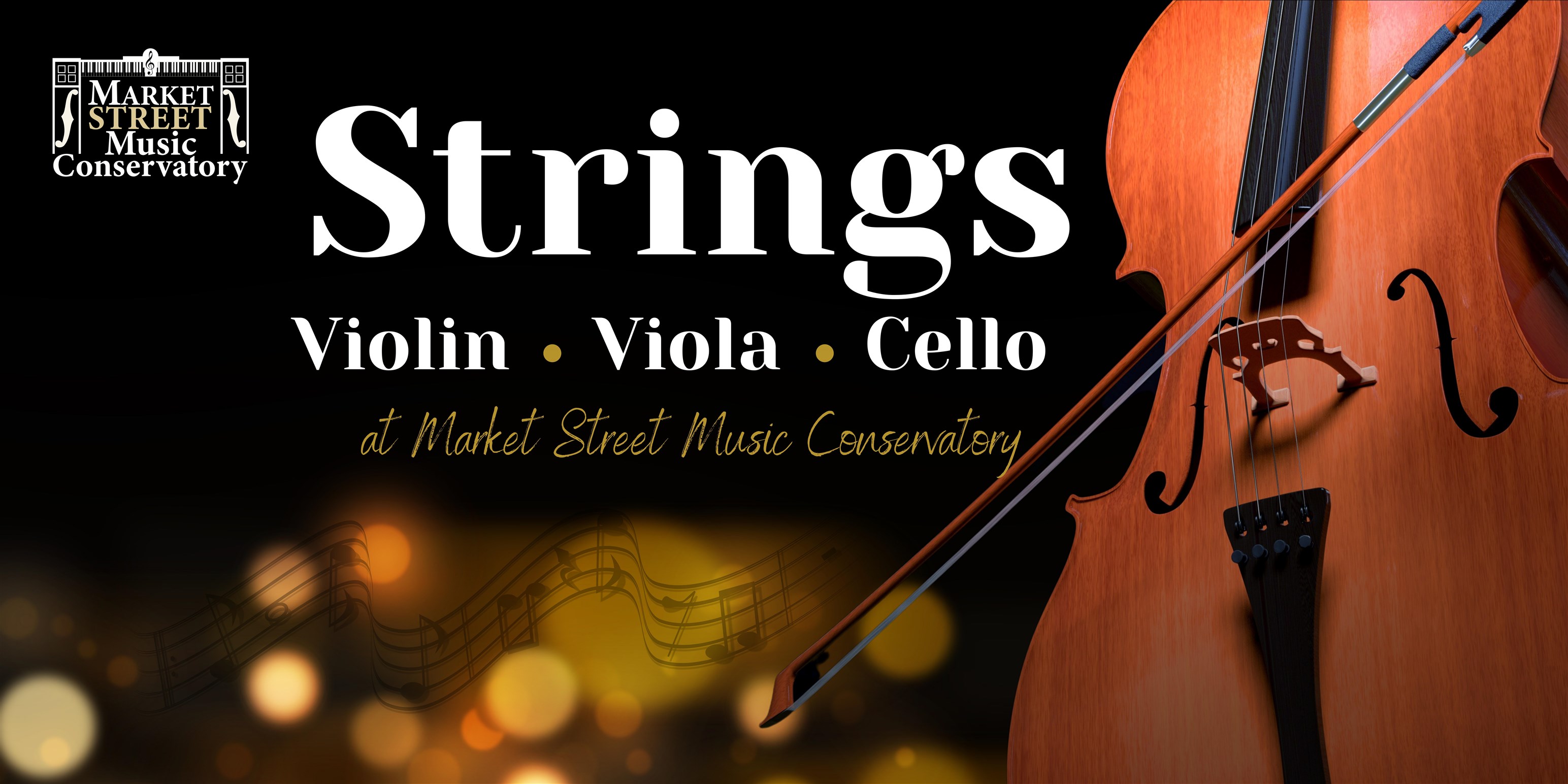 Violin, viola, and cello instruction is offered at Market Street Music Conservatory, mainly using the Suzuki Method– learning by ear & by rote at first, playing every piece by heart.
The typical beginner is about age 5, but all ages are welcome. There are classes available for adults to learn fundamentals – resting & playing positions, holding the bow, holding the violin atop the shoulder, making excellent sound, and in the process learning a few songs.
Students may sign up for weekly private lessons; all students attend a Group Class for review & polishing of pieces learned.
There will be a string orchestra as soon as a few students are ready.
Tuition
Tuition for weekly 30-minute private lessons is $330 for an 11-week term. Extended lesson times and tuition rates can be arranged with the instructor. Tuition will be prorated for students enrolling after the term has begun. Please see the Student Policies page located in the Information and Policies section for the payment schedule and a discount opportunity!
Faculty
Ken Wollberg - Violin and Viola Instructor - Ken has taught hundreds of students in Wisconsin, Iowa, Illinois and South Korea since 1975, of whom a few have become professional musicians.

"Our main goal is to develop fine human beings through the study and performance of great music, using gifts and talents that God has given each of us." - Ken Wollberg
Catherine Begin - Cello Instructor - As a certified Suzuki teacher and proponent of mindfulness in music education, Catherine seeks to provide a fun and inclusive learning space.
Jace Kim - Violin and Viola Instructor
String Bass - TBA